Felicia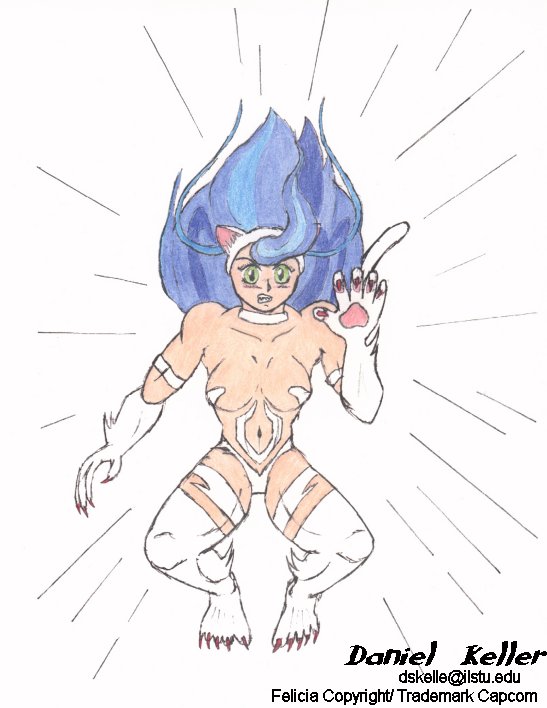 "Felicia landing a jump"
This was the first Felicia I've drawn since I've been in college. I was inspired to draw her because I had just aquired a Night Warriors: Darkstalker's Revenge trade paperback. As a result of this, this Felicia drawing shows the influence of manga artist Run Ishida. Felicia seems anxious or uncomfortable in this drawing because of my inability to make such a cute and innocent character appear threatening. I need to work on that. Oh well, maybe next time! Until then enjoy her while she's still fuzzy and cute!
Please e-mail me if you save or copy this picture!
I would love to know that you like it!
All text and original multimedia is © 2001 Daniel Keller. All other information is copyrighted by their respective owners.