Calico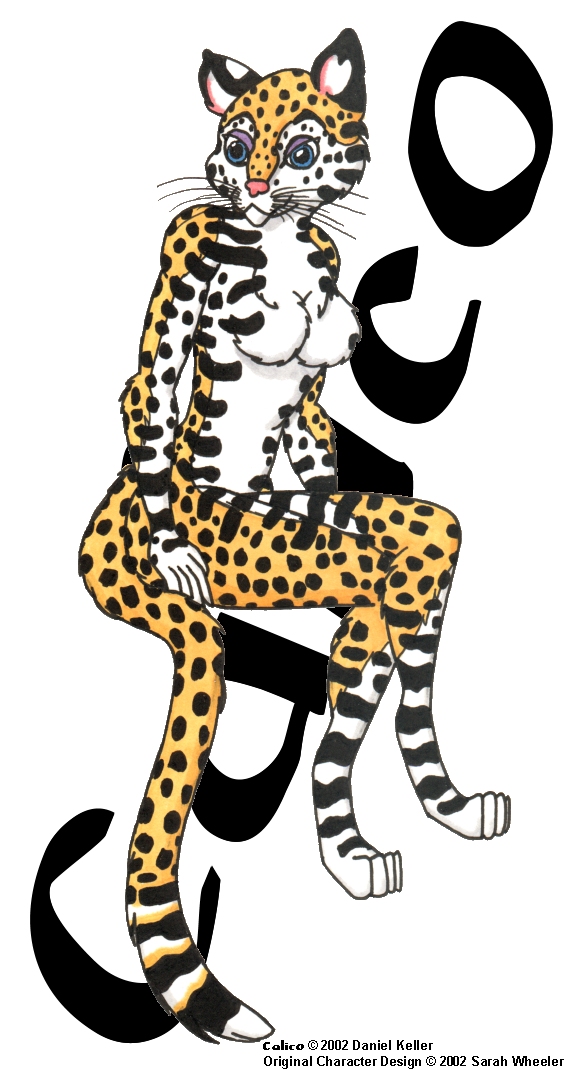 "Sitting Pretty, Looking Sharp"
This is my second drawing of the beautiful Calico. This drawing is at least 10 fold better than my last drawing of the smart looking cheetah furry. I remedied my earlier problem of making her fur coat too dark by switching from "Yellowed Orange" to "Sunburst Yellow." I am still new to these Sanford Prismacolor markers, which is why I didn't match the colors I needed for the character the first time. This is my second time using these fancy art markers. The improvement in my marker coloring technique is evident between this drawing of Calico and the last one. The spots are no longer bleeding and everything in general looks brighter and sharper.
I am not completely satisfied with this drawing. I just haven't reached the same level of perfection with Calico as I have with other characters such as Disney's Vixey. Based off of these high standards, I feel that I am still falling short of Sarah Wheeler's original Calico drawing. Her drawing style, which I am trying to learn, is very different from mine and I am still having trouble making it come naturally. I am getting better, and even though it may not be perfect this drawing of Calico is definitely a step in the right direction. I am hoping that by my third drawing of her I should have Calico mastered.
I did the rough pencil work for this drawing on 80lb. medium surface Strathmore drawing paper with a .05mm mechanical pencil with 5H lead. I then went over and darkened the lines with a .05mm 2B mechanical pencil. I then put the drawing on my Logan Futura light box and traced it with size 05 and 03 Pigma Micron pens on to 100lb. Vellum coated Bristol Board. I then colored the Bristol Board with Sanford Prismacolor art markers. The finished drawing was cleaned up and had text added into it with Jasc Paint Shop Pro 7.02.
Please e-mail me if you save or copy this picture!
I would love to know that you like it!
All text and original multimedia is © 2002 Daniel Keller. All other information is copyrighted by their respective owners.